VIVOTEK VIVOCloud Service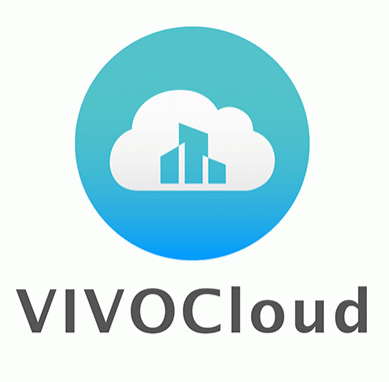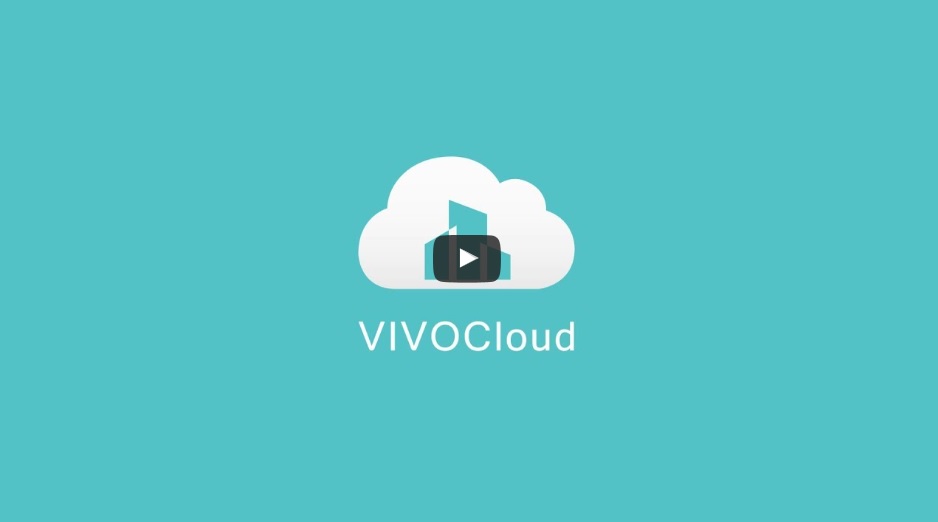 Overview:
App:
Protal:



Overview:




News:

VIVOCloud is now officially replacing EZConnect to provide a more complete cloud solution. EZConnect users can still enjoy the same service with the new VIVOCloud. Please update your app to the latest version, there are additional new functions we would like you to try.

Overview:

VIVOCloud Surveillance makes online surveillance much easier and smarter than ever before. Simply register the user's account and connect the corresponding devices. Users can view live streams and play recorded clips with the intuitive interface anytime, anywhere. Enhanced functionalities of the latest version include the Push Notification function that will directly popup an alert message on the users' mobile device when specific events happen such as unusual motion, theft behavior and so on. Moreover, users can share the video stream with up to 4 people to view the surveillance video simultaneously, making it ideal to provide real-time security for retailers, shops or SMB.

Features List
VIVOCloud App

VIVOCloud Portal

Platform System

Mac OS
-
Chrome, Firefox
Windows
-
Chrome, Firefox, IE11*
iOS
9.0 or later
-
Android
4.0 or later
-

Supported VIVOTEK Device

Device Type
VIVOTEK NVRs
VIVOTEK Cameras
VIVOTEK NVRs

Functionalities

Live Streaming
H.264, H265, MJPEG, MPEG-4
H.264*
Timeline Playback
H.264, H265, MJPEG, MPEG-4
H.264*
Fisheye Dewarp
V
V
Snapshot
V
V
PiP Control
V
V
2-way Audio
V
-
Share Device
V
V
Push Notification
V
-
* IE11 plug-in supports H.265, H.264 and MJPEG.
Support Device List – Ready to Use
| | |
| --- | --- |
| Product Category | Models |
| VIVOTEK NVRs* | ND8212W, ND8312, ND8321**, ND8322P, ND8422P, ND9441, ND9441P, ND9541, ND9541P |
| VIVOTEK IP Cameras | FD8166A, FD8166A-N, FD8167A, FD8169A, FD8367A-V, FD8369A-V, IB8360, IB8360-W***, IB8367A, IP8160, IP8160-W*** |
* Recommended Firmware Version: v2.2.0.102 or later.
** ND8321 only supports basic streaming view on VIVOCloud app.
*** Wireless cameras will have to use camera GUI to setup WiFi SSID and password.
Support Device List – Available
VIVOTEK IP Cameras will require manually upload VIVOCloud VADP package, please find the download link below.
| | |
| --- | --- |
| Form Factor | Models |
| Box Cameras | IP8166, IP9167-HP, IP9167-HT, IP9171-HP, IP9181-H |
| Bullet Cameras | IB8369A, IB836BA-EHF3, IB836BA-EHT, IB836BA-HF3, IB836BA-HT, IB8382-EF3, IB8382-ET, IB8382-F3, IB8382-T, IB9367-EH, IB9367-EHT, IB9367-H, IB9367-HT, IB9371-EHT, IB9371-HT, IB9381-EHT, IB9381-HT |
| Fixed Dome Cameras | CD8371-HNTV, CD8371-HNVF2, FD816CA-HF2, FD816BA-HF2, FD816BA-HT, FD8182-F2, FD8182-T, FD8366-V, FD836BA-EHTV, FD836BA-EHVF2, FD836BA-HTV, FD836BA-HVF2, FD8382-ETV, FD8382-EVF2, FD8382-TV, FD8382-VF2, FD9167-H, FD9167-HT, FD9367-EHTV , FD9367-HV, FD9367-HTV, FD9171-HT, FD9181-HT, FD9371-EHTV, FD9371-HTV, FD9381-EHTV, FD9381-HTV |
| 180°/360° Cameras | CC8370-HV, CC8371-HV, FE8182, FE9180-H, FE9181-H, FE9381-EHV, FE9182-H, FE9382-EHV |
| Mobile Dome Cameras | MD8563-DEH, MD8563-EH, MD8564-EH, MD8565-N |
| Split-type Camera System | VC8101 |


App:



The VIVOCloud app makes surveillance lightweight and portable. The design of the VIVOCloud app is meant to reduce complex surveillance setup tasks and make accessing surveillance footage as easy as possible. With the support of VIVOTEK ND-series NVR's and VIVOTEK 66A, 67A, 69A series cameras, you have many IP options to choose from and can access them with a single app.

What's New in the VIVOCloud App
Support VADP package on VIVOTEK 66A, 67A, 69A series cameras

Support Camera Configuration

New UI

Key Features
H.265 Support

Multi-channel Live View & Single Channel Playback
Variable-Speed Fast-Forward and Reverse for Playback
Multi-Stream Selection
Vertical (Portrait) or Horizontal (Landscape) Mode Rotation
Snapshot Option
PTZ Control
PiP (Picture in Picture) Control

Fisheye Camera Dewarp (1O/1P/1R)


Shared Device
No need to share your account and password with others anymore, just share your device with another account. Each device can be shared with up to 4 different VIVOCloud accounts, and only the primary account has the authority to configure the device.





Push Notification
VIVOCloud can keep an eye on things you care for and push the alert to your mobile device wherever you are. Now you can stop constantly checking live video streams, and just simply check when notifications appear.




Camera Configuration
The VIVOCloud app supports the camera configuration function. For users who need robust cloud surveillance, you can configure everything with the VIVOCloud app including camera setup, alarms, push notifications, schedule recording, and more.




Timeline Playback
Provide users with an intuitive timeline playback experience. Drag on the timeline directly to choose a playback time. The data indicator on the timeline can show whether there is recording data or not in a certain given time. Users can also play recorded clips in different speeds and download snapshots of key image frames.




Fisheye Dewarp
Fisheye Dewarp of VIVOTEK 360°cameras can also be done in the mobile app. Users can choose 1O, 1P, 1R modes of fisheye camera and use ePTZ to view streams from different angles.






Protal:

https://service.vivocloud.com


With a single entrance web portal, VIVOCloud now is more suitable for your work environment. If your mobile device is having issues, or when you simply need a bigger screen to view your business, the plug-in free VIVOCloud portal allows you to access the service by whichever web browser you prefer.



What's New in VIVOCloud Surveillance Portal:
Plug-in for Internet Explorer 11

Key Features:
Plug-in Free for Chrome, Firefox and support H.264 codec
Plug-in for IE 11 and support H.264, mjpeg.
Plug-in Free Web Potal:


Log-in with VIVOCloud account and view NVR stream by Chrome (recommended) or Firefox on both Windows and Mac OS. We also support IE11 with plug-in installed.
*Please upgrade NVR firmware to v2.0.0.101 or above to support Web Portal viewing.




NVR Status:


Check NVR status remotely to analyze issue cause. Now you can check CPU utilization, Memory usage, Disk transfer rate and Ethernet throughput on VIVOCloud Surveillance Portal. Make trouble shooting more easier and flexible.








Device Management & Share:


Now you can add, delete, or even share your NVR to another user as you wish on VIVOCloud Surveillance Portal.







Fisheye Dewarp:


Fisheye Dewarp of VIVOTEK camera can also be done on VIVOCloud Surveillance web portal. Users can choose 1O, 1P, 1R mode of fisheye camera to view stream from different angle.



Multi-Channel Liveview:
VIVOCloud Portal now can support up to 4-channel synchronize liveview.
Cloud Service for Windows and Mac OS