Smart VCA

State-of-the-art video analytics powered by AI
People detection with advanced AI engine significantly reduces the effects of small animals, light rain, and changes in brightness
Improve accuracy and reduce false alarms
Multiple event rules for different monitoring usage scenarios
Video Content Analysis (VCA) for Intrusion, Wandering, Line Straddling, Suspicious Object Detection, Takeaway Detection and Face Detection
VIVOTEK Smart VCA is a next-generation video analysis feature that runs on VIVOTEK cameras for a variety of security applications. The camera's built-in smart VCA features include intrusion detection, suspicious person detection, line crossing detection, suspicious object detection, take-away detection and face detection.
Advanced person detection
At the core of VIVOTEK's smart VCA is a deep learning AI engine that provides more accurate person detection than traditional rule-based mechanisms. VIVOTEK has developed a humanoid detection engine using a neural network based on its extensive experience in the field of surveillance and the resulting vast image database.
With a database of human silhouettes and rapid response processing of pre-trained deep learning models, the smart engine instantly identifies the human appearance in the surveillance area. The main target of video surveillance is humans, and the user can configure the surveillance system in a short time rather than the person detection function. In human detection, only human behavior acts as an event trigger, ignoring swaying plants, passing vehicles, and movement of animals in the scene. This not only reduces the time and effort required to set up the camera, but also reduces false alarms.
Multi-event rule
At the top of the AI ​​core are multi-event rules such as intrusion, wandering in the zone, straddling lines, detecting lost or unowned objects, or detecting faces from crowds in the zone. These rules cover most of the requirements of a typical security monitoring application, and multiple rules can be applied to a single camera view.
Smart VCA user interface
live view
Smart VCA settings page
Intrusion detection
VIVOTEK's intrusion detection feature can be used to detect people entering and exiting the virtual area in the camera view.
Monitoring application example:
Detects a person entering a bank vault or school after business hours
Detection of people coming out of emergency exits and emergency passages
Loitering detection
VIVOTEK loitering detection is used to detect people or groups that stay in the same area for longer than a preset amount of time.
Monitoring application example:
Detects people wandering near ATMs
Detects people wandering in areas where stores are often stolen
Crowd detection
VIVOTEK crowd detection can detect how many people are in a given area.
Monitoring application example:
Send an alarm when the specified area is crowded with more than the set number of people
Monitoring of places where only one person is designated to enter at a fixed time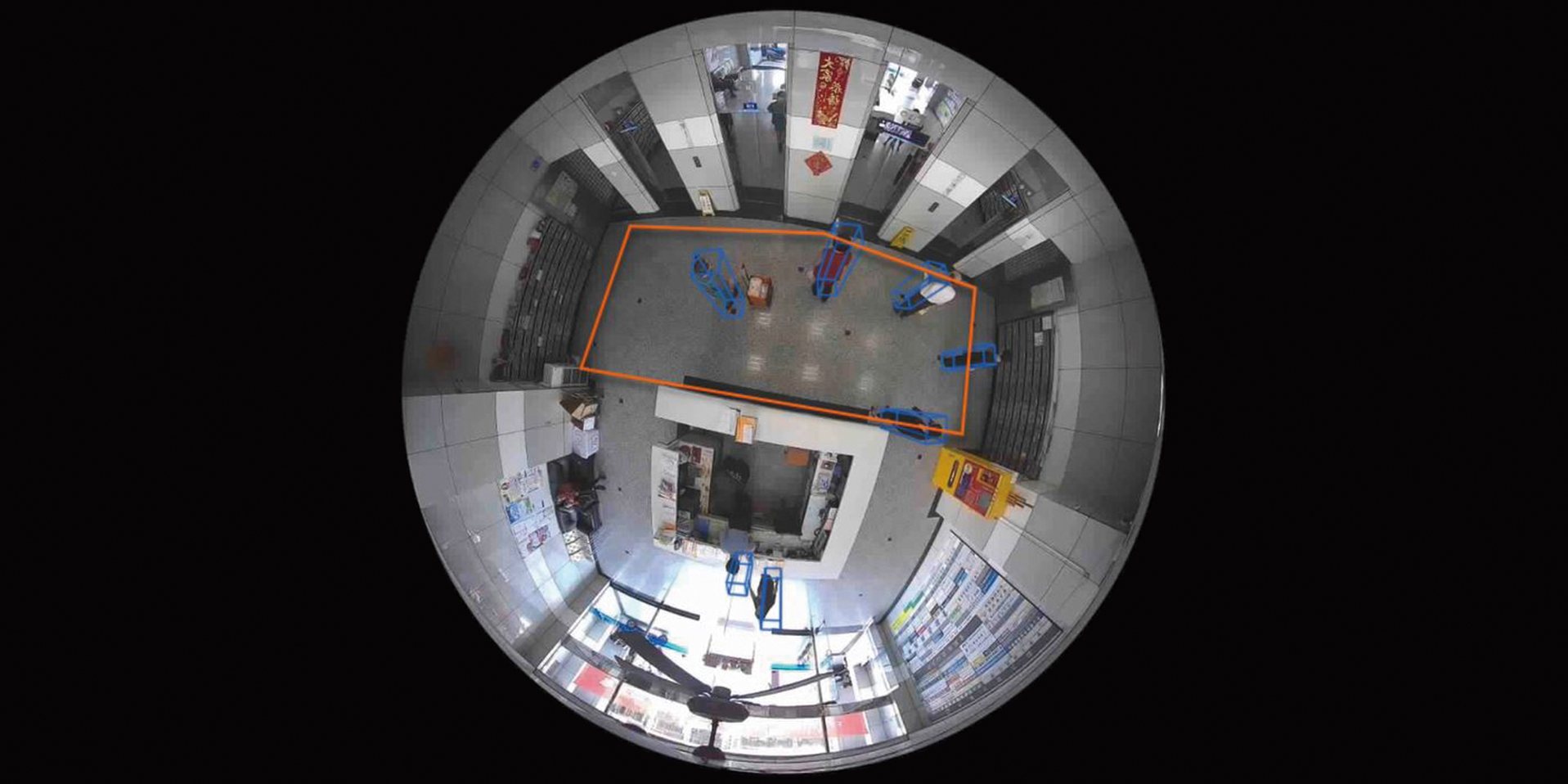 Line crossing detection
VIVOTEK cross-line detection detects people or groups that cross virtual trip wires.
Monitoring application example:
Detects people entering driveways, entrances and exits
Detects the following at a fenced boundary

A person approaching the boundary
A person who crosses boundaries
Suspicious object detection
VIVOTEK's suspicious object detection detects objects that have no owner or are left behind.
Monitoring application example:
Detects a box placed in front of an emergency exit
Detects objects left in subway tracks or platforms, bridges and bank lobbies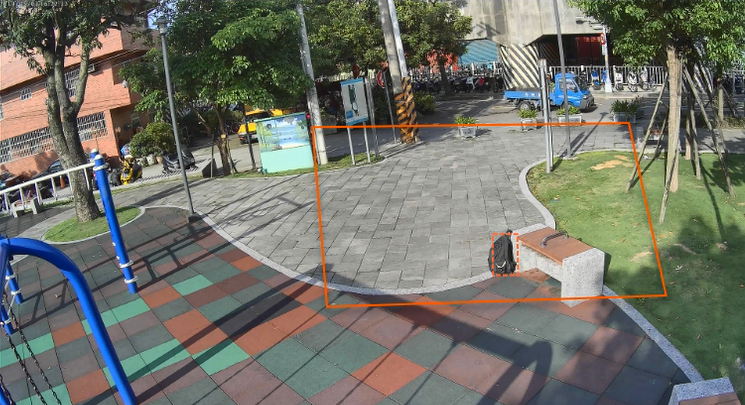 Missing objects detection
VIVOTEK missing objects detection detects the disappearance of predefined objects from the scene.
Monitoring application example:
Campus settings use missing objects detection to monitor high-risk areas such as management offices, computer labs, and scientific laboratories.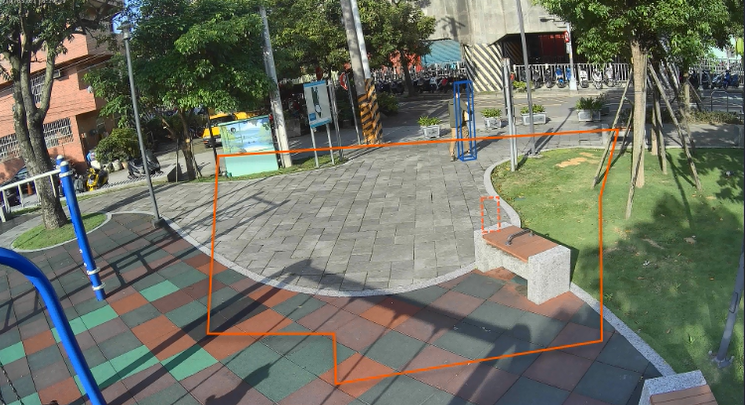 Face detection
VIVOTEK's face detection detects and tracks faces in the camera's field of view.
Monitoring application example:
The detected and captured face data can be used for surveillance and evidence purposes.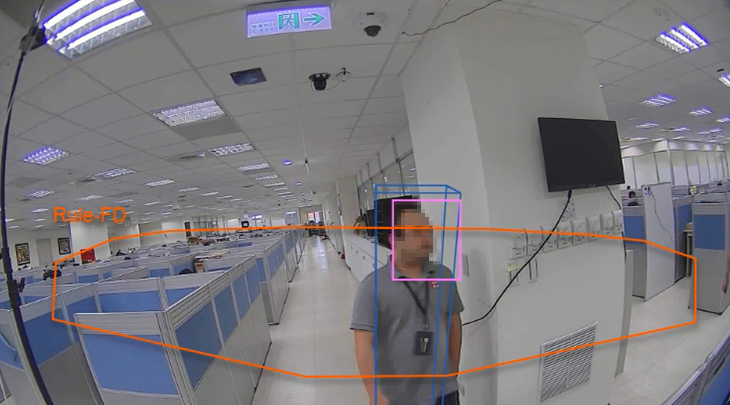 Running detection
VIVOTEK's running detection detects the speed at which a person is moving.
Something unusual is expected for people running at high speeds in schools, hospitals, factories, shopping malls, banks, etc. where surveillance cameras are installed.
Monitoring application example:
Pickpockets and thieves in shopping malls anticipate escape and detect people running
Detects a person chasing a snatcher in a parking lot
Smart camera "See More in Smarter Ways"
With VIVOTEK's smart VCA, you can capture more important scene data with your camera compared to traditional frame diff video motion detection. Running as an application on the camera device, Smart VCA also helps reduce bandwidth and storage consumption. When you need to search for evidence, VCA metadata can speed up your search, improving work efficiency and reducing operator burden. A camera with this built-in analysis function not only records video frames, but also intelligently grasps events that occur in the field of view. VIVOTEK's smart VCA provides a safer environment by responding to a wide range of user monitoring requirements with abundant rules and easy settings.
Supported rules in each product
Smart Motion Detection
(1 rule)
Smart VCA
(8 rules)
Smart VCA - People
(5 rules)
Smart VCA - Object
(2 rules)
Smart Motion Detection
●
Line Crossing Detection
●
●
Intrusion Detection
●
●
Loitering Detection
●
●
Face Detection
●
●
Crowd Detection
●
●
Missing Object Detection
●
●
Unattended Object Detection
●
●
Running Detection
●

Overview
Supported Models and Packets
Download (Manual and Plug-in)


On-board Smart VCA includes Intrusion Detection, Loitering Detection, Line Crossing Detection, Unattended Object Detection, Missing Object Detection, Face Detection and Running Detection.